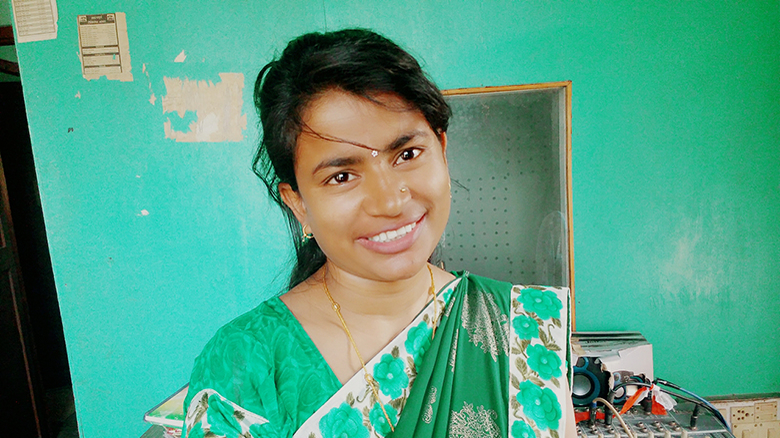 From Struggles to Success: Sona Khatik's Inspiring Journey as a Journalist
Sona Khatik, a resilient journalist hailing from Kapilvastu, Nepal, has defied all odds to pursue her dreams and advocate for the rights of others. Born into a Madhesi Dalit community, Sona faced adversity from a young age, enduring physical and verbal abuse from members of higher castes.
Throughout her school years, Sona endured insults, isolation, and humiliation from both fellow students and teachers. The harsh treatment left her dreading each school day, causing sleepless nights. Despite these challenges, Sona was determined to make the most of her education, driven by her mother's sacrifices to provide her with the opportunity to learn. However, the constant mistreatment eventually took its toll, leading her to abandon her studies.
Following her departure from school, Sona turned her attention to supporting her mother with household duties, including tending to cattle in the freedom of the forest. It was during these moments that Sona found solace and liberation from the constant fear and abuse she experienced. Encouragement from some of her former teachers reignited her desire to continue her education, promising a supportive environment. With immense difficulty, she persevered, even resorting to repurposing her brother's used notebooks by soaking and drying them to create her own.
Sona's determination continued to be tested as her neighbors resorted to burning down her hut in an attempt to discourage her and her siblings from pursuing education. Despite these setbacks, Sona and her brothers excelled in their studies. She completed her School Leaving Certificate and Grade 12 but faced challenges securing employment. In the depths of depression and frustration, Sona contemplated suicide until her sister provided much-needed support, reminding her of the importance of perseverance. Motivated by her sister's words, Sona became the first woman in her community to obtain a Master's degree in Media Technology from Shephard College in Kathmandu.
In 2007, a glimmer of opportunity emerged as Sona learned about a 12-day radio journalism training at Radio Kapilvastu. Determined to participate, she embarked on a 40-kilometer journey on foot to reach the station. Following the training, Sona earned a two-month internship and was overjoyed when the radio station gifted her a bicycle upon its completion. This newfound mobility symbolized freedom and opened doors for her.
Starting at a local radio station, Sona earned a modest salary of NRs. 2,000 per month, further bolstering her confidence as a journalist. Her fluency in Awadhi and Tharu languages made her highly sought after, and she eventually rose to the position of station manager at Radio Kapilvastu, earning NRs. 22,000 per month. Sona utilizes her income to provide educational support for her niece and nephew. Additionally, she works as a coordinator for video documentaries and scriptwriting for dramas, further diversifying her skills and income.
Driven by her passion for journalism, Sona recognized that she could become the "voice of the voiceless" and advocate for the rights of her own family and community. She supported her sister in a legal battle to secure her rights over her husband's property and assisted others, who had been laboring for generations without recognition of their land rights, in obtaining landowner certificates. Sona has also played a pivotal role in combating child marriage within her community, solidifying her position as an advocate for Dalit rights. Her unwavering determination to fight for equity and justice remains unyielding.
Sona Khatik's journey serves as a testament to her indomitable spirit and unwavering commitment to making a difference. From a life filled with abuse, discrimination, and despair, she has emerged as a beacon of hope and a champion for justice. As a journalist, she fearlessly amplifies the voices of marginalized communities and fights for their rights. Sona's resilience and determination remind us all that with unwavering dedication, even the most challenging circumstances can be overcome, and a single individual can spark positive change in the world.
This story is one of 16 stories on heroes from Nepal who made a remarkable journey and inspired others toward achieving equality and empowerment. All stories are available here.